Inauguration Webinar: Current Offshore Wind Farm Policies and Future Developments in the Baltic Sea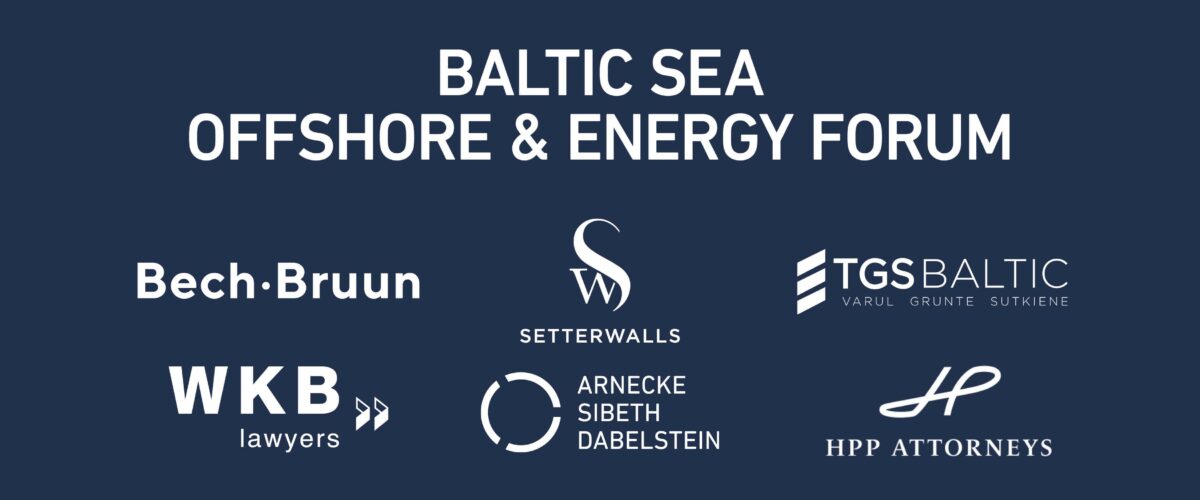 The EU is a global leader in renewable energy offshore technology and industries" – 15 months before the energy crisis hit the EU, the European Commission made "offshore renewable energy" a significant part of the European Green Deal (COM(2020) 741 final). Investing in offshore markets and providing offshore services within the EU single market requires an understanding of the legal regime and policy in each jurisdiction (including its Exclusive Economic Zone).
This webinar – the first of a series – focuses on the national offshore legal regimes and policies in the Baltic Sea and, in particular, on the latest developments.
Host:
ASD, Germany
Our speakers:
Camilla Søgaard Hudson & Malthe Hersom Kløft (Bech-Bruun)
Maciej Szambelańczyk (WKB)
Tove Skärblom (Setterwalls)
Marius af Schultén (HPP)
Paulius Zapolskis (TGS Baltic)
Jörg Noltin (ASD)
You will receive an access link by e-mail in good time before the event.
We are looking forward to your attendance!