Setterwalls top-ranked in 2022 by Legal 500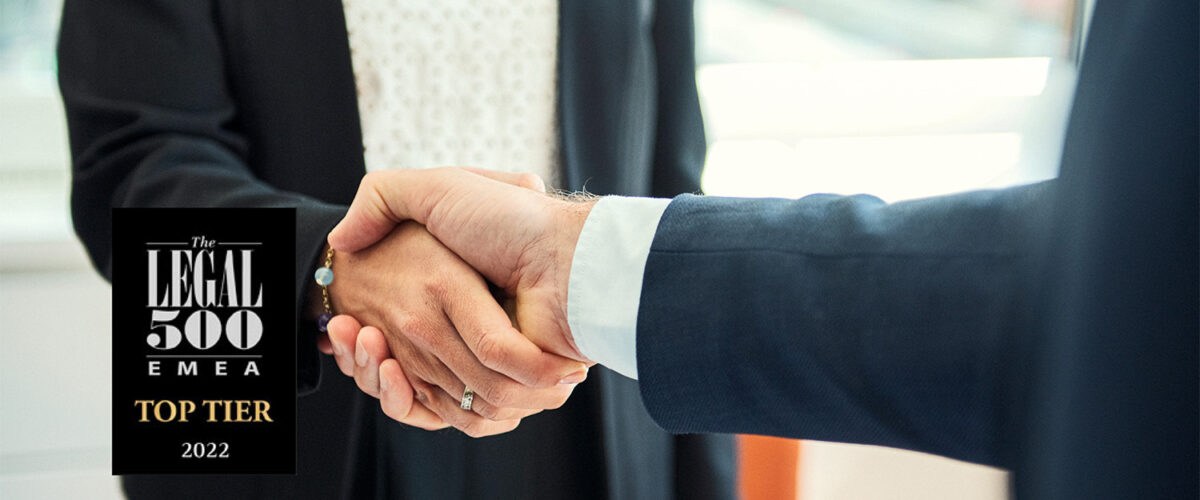 The ranking for 2022 is now live, and as a full-service business law firm we are proud to announce that our client engagement once again is reflected in the results of Legal 500.
The annual Legal 500 ranking for business law firms has been published and we are proud to announce that our ambitions are reflected in the result. Setterwalls' top ranked practice areas include, inter alia, Banking and finance, Environment, Energy, Healthcare and life sciences, Intellectual property, IT and telecom, and Data privacy and data protection.
"We are very proud that our work is rewarded and praised by our clients and leading ranking institutes. Our clients' recommendations are of course extra warming since we care particularly about our relationships and success for their businesses", says Henrik Kjellander, MP at Setterwalls.
Here is a selection of the recommendations for the Setterwalls' teams:
"The team is fantastic, they lead us through multi-billion kronor deals with perfect diligence and in an astute, extremely business oriented way. Must also say that the interpersonal relationships are outstanding."
"Top-quality team, very responsive and creative problem solver."
"They are a very good team and they are always well prepared for our meeting. Easy to understand. I can highly recommend this team!"
"With their diverse expertise, the team stands out in providing legal advice on complex and diverse issues."