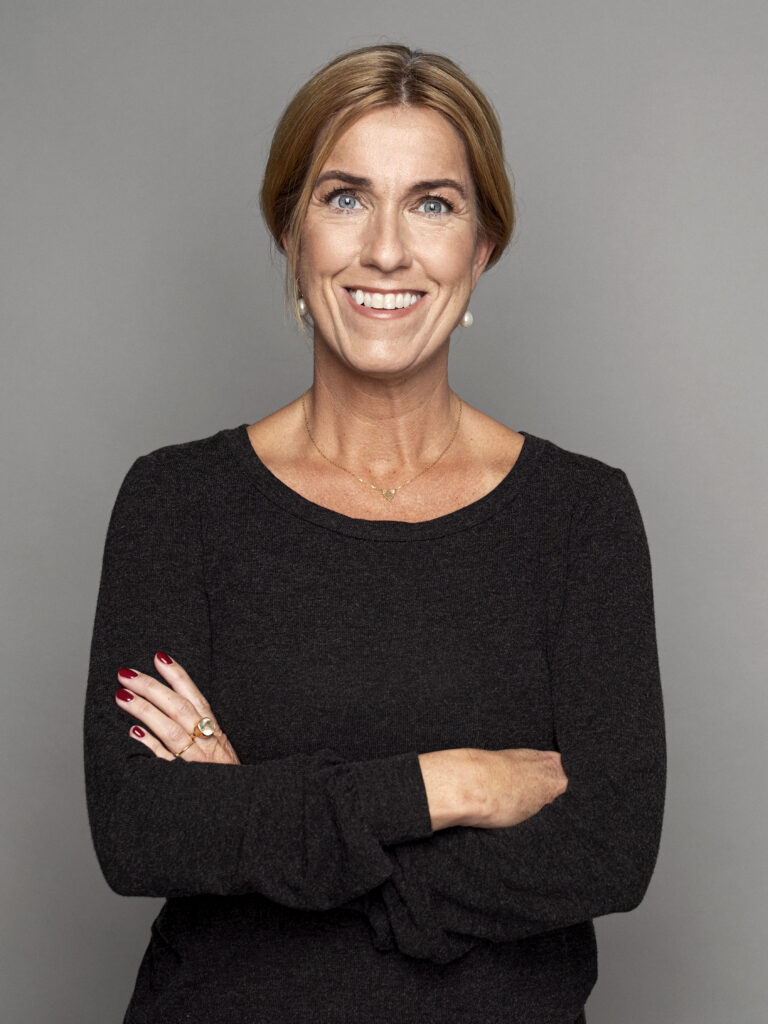 Åsa Erlandsson
Partner, Member of the Swedish Bar Association
Profile
Employment law. That is what I work with and it is my passion. Since 1998. My clients are employers, both foreign and Swedish. I assist them within all areas of employment and labour law, including disputes and discrimination cases.
I have worked with employment and labour law for Swedish and foreign employers since 1998. My guiding principle is to dare to be pragmatic and personal. And that my advice should always be tailored to our client's individual business and operation. Because I know what it is like to apply employment and labour law "for real". For several years, and in parallel with my employment and labour law practice, I was the MD/MP of Setterwalls.
My practice covers all parts of employment and labour law, everything from day-to-day issues relating to areas such as work environment, employment contracts and terminations (including issues relating to protection of the employer's business, competition clauses and confidentiality), restructurings and company disposals to labour law disputes in court. A special interest is discrimination.
As I want my practice to be part of our clients' world, I often hold seminars and lecture at or together with our clients or various networks on different subjects within employment and labour law. Another part of my external activities is my activity as a member of the Council of the Stockholm Chamber of Commerce, a member of the Board of the Swedish Bar Association and of its Education Board and within several associations and networks in my area.
To our people
career
recommendations
merits
cases
articles
career
recommendations
merits
cases
articles
1998,
District Court of Solna and Hedemora, associate judge
1997,
Svea Appeal Court, assistant judge
1997,
Amsterdam School of International Relations, LL.M. in European Integration
1994-1996,
District Court of Stockholm, law clerk
1994,
Uppsala University, LL.M.
1992,
University of Leuven, Belgium, studies in European Law
External publications
JUN 2012
Setterwalls föreslår förbättringar av DO, SvD
FEB 2008
Vaxholmsdomen öppnar för låglönekonkurrens, Dagens Industri
2016
Co-author in "EU and International Employment Law", Jordan Publishing Ltd.
1998
"The Defendant's right of access to the Commission's file in Competition Cases", published in "Legal issues of European Integration" 2/1998, Kluwer Publishing.
Memberships
MEMBER
European Employment Lawyers Association (EELA)
MEMBER
International Bar Association (IBA) Employment & Discrimination
Positions
MEMBER
Swedish Bar Association's Education Board
MEMBER
Chamber Council of Stockholm Chamber of Commerce
MANAGING PARTNER
Setterwalls 2010-2016
"Åsa Erlandsson sets herself apart with the energy and insight that she brings. I am fully confident that I will get a rapid and complete response that reflects our corporate strategy as she has taken the time to understand our business risk tolerance."
Legal 500
"Åsa Erlandsson is very service-minded, knowledgeable, constructive, broad knowledge of various aspects of employment law, great with clients."
Legal 500
"I have been using the Setterwalls employment law practice a lot recently. As I see it, they should be the definition of what being a consultant is all about. The team headed by Åsa Erlandsson is extremely competent, business oriented and always puts the client first. They have truly unique skills in understanding their clients situation and in adapting their service accordingly. Always available and meet expectations even with very tight deadlines as I have had several times."
Legal 500
"Setterwalls have an excellent, experienced and very highly skilled team regarding employment law. For us the people and expertise within the company is their greatest strength. Setterwalls and Åsa Erlandsson supported us in several labour law issues and in a complex reorganisation process. The result from all the different cases exceeded our expectations."
Legal 500
"She is a pleasure to talk to, with an ability to explain complex issues in a direct and relatable way."
Chambers Europe
"Business-minded, swiftly available, agile, down-to-earth and practical"
Chambers Europe
"Åsa Erlandsson is a highly competent lawyer who supported our organisation in a reorganisation process where delicate issues concerning labour law was at hand. Her support was crucial for the smoothness of the process, as she emits knowledgeability and is a very safe hand to hold on to. She showed great availability with fast answers to our questions."
Legal 500
"Åsa Erlandsson is always quick to get back to us, always supportive and pragmatic."
Legal 500
"Åsa Erlandsson is always humble, straight to the point, pragmatic and fun to work with. She is super fast in responding to problems, always available and very supportive. She educates us while providing services to us."
Legal 500
"Moving up the rankings, Åsa Erlandsson possesses notable expertise in employment investigations and litigation relating to sexual harassment and discrimination. She also handles terminations and disputes with trade unions. Clients enthuse: "She is always reliable, extremely thorough, extremely effective, easy to get in contact with, down to earth and very polite.""
Chambers Europe
"[she provides] pragmatic and down to-earth recommendations and clearly presents the risk level for each option"
Chambers Europe
"Makes law easy to understand and is fast and service-minded throughout the process."
Chambers Europe
"Extremely result-oriented."
Chambers Europe
"She sets herself apart with the energy and insight that she brings. I am fully confident that I will get a rapid and complete response that reflects our corporate strategy as she has taken the time to understand our business risk tolerance."
Chambers Europe
"Knowledgeable but very pragmatic and quick in responding."
Chambers Europe
"A brilliant and knowledgeable lawyer."
Chambers Europe
"She is always on top of things and very service-minded. She really is something special."
Chambers Europe
"Skilled and authoritative."
Legal 500
"She has both the legal skill and the personality; you feel very comfortable with her as she makes the case easy to understand for people who are not involved in law."
Chambers Europe
"She is results-oriented, works fast and keeps to deadlines."
Chambers
"Deeply knowledgeable."
Legal 500