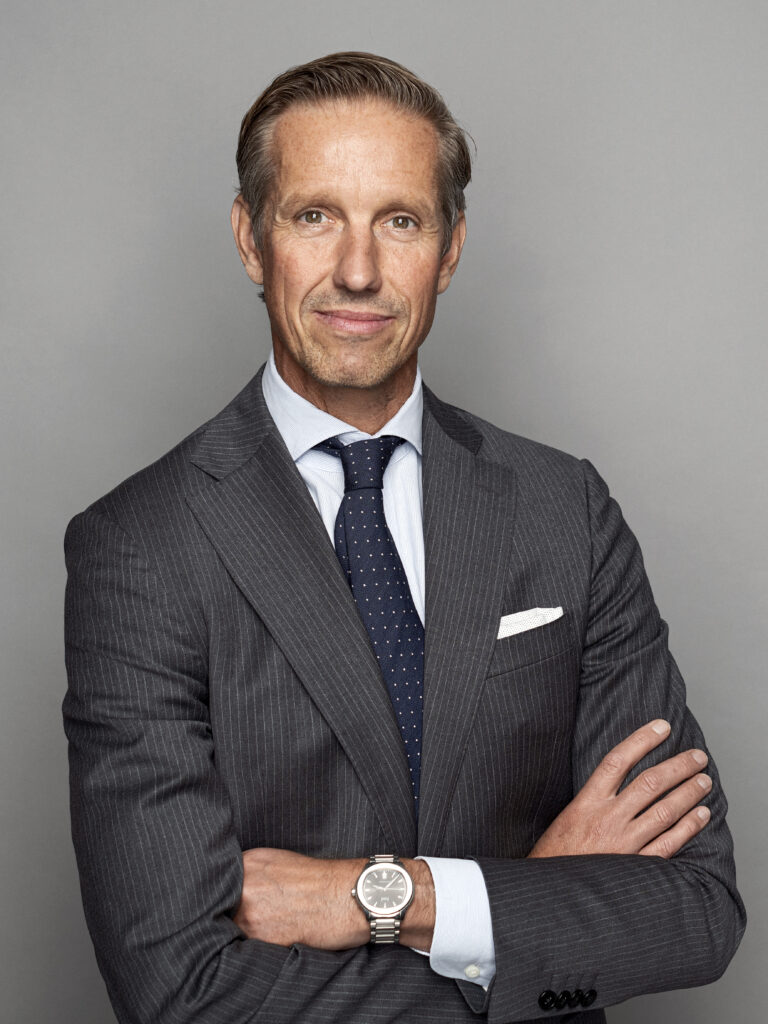 Joacim Johannesson
Partner, Member of the Swedish Bar Association
Profile
I am Head of Setterwalls FinTech Practice and primarily advise clients on a wide range of domestic and cross-border FinTech matters.
Since the mid-1990s, I have assisted Swedish and international clients with advice within the FinTech and IP/technology sectors.
During my years in Stockholm, I have acquired extensive knowledge and understanding of the IP/technology and FinTech sectors.
Over the years, I have advised international and Swedish investors, entrepreneurs, start-ups and established companies, i.e. financial institutions as well as tech companies, operating in the above sectors. In addition to projects operationally related to traditional IP/technology work, such as negotiating and managing contract negotiations for major, complex contracts and legal proceedings linked to areas such as IT systems, outsourcing, OEM, licences and associated services, I also have substantial experience of managing projects relating to company acquisitions (and disposals), mergers and investments and capital procurement.
To our people
career
recommendations
merits
cases
articles
career
recommendations
merits
cases
articles
1998-2000,
Hamilton & Co. Advokatbyrå, Stockholm
1999,
Biddle Law Firm, London
1996-1998,
Stockholm District Court, law clerk
1996,
Lund University, LL.M.
1992-1993,
San Diego State University, business and language studies
Memberships
MEMBER
International Bar Association (IBA)
MEMBER
Swedish Bar Association
"He is very responsive and commercial and provides a great service and high quality."
Chambers Europe
"Our go-to lawyer in Sweden"
Chambers Europe
"Very seasoned and experienced, with good tone and service-mindedness, a good balance between business and law, and a way to establish relationships across the board."
Chambers FinTech
"The individuals we have worked with stand out in there professionalism, discretion and knowledge of our business insights and logic. We have especially valued Joacim Johannesson for his integrity and high-value advice on both short ad hoc questions and more in-depth, high-quality work."
Legal 500
"I think it is quite fun working with them and Joacim. He has been working with us a long time; he knows our business very well and how complicated things are. He knows how we and our stakeholders think. It is very easy to take up new issues and they understand exactly what we need."
Chambers and Partners FinTech Guide
"Joacim Johannesson acts on fintech-related matters, GDPR projects and technology transactions on behalf of major financial institutions and technology and service providers. One client describes him as a "pragmatic and flexible" lawyer who "has the ability to find the right solution for each case," going on to add: "He understands the business side of an agreement and identifies the key issues to solve.""
Chambers Europe
"He is an absolute pleasure to work with. He is very pragmatic and humble."
Chambers and Partners FinTech Guide
"Joacim Johannesson show extraordinary attention and provide relevant advice and legal work at a very high quality with a very fast response rate. Joacim makes sure to stay updated on our work and strategic development in order to continuously provide us with state-of-the-art advice. Dedication and commitment is awesome."
Legal 500
"He is fantastic. He's great in negotiations, really has an entrepreneurial spirit and understands my attitudes and needs. He's always quick to respond and great with investors."
Chambers and Partners FinTech Guide
"A well-known name who has been around for a long time."
Chambers Europe
"He really gets what we are aiming for, not just the legal aspect, but also the commercial aspect."
Chambers Europe
"Always available, responds to my questions within time limits and comes up with his own brilliant ideas as well. He is a very pragmatic person."
Chambers Europe
"Joacim Johannesson is at ease taking the lead on major cross-border corporate deals which are fundamentally driven by IP and technology concerns."
iam 1000
"Joacim Johannesson leverages his sage commercial awareness to structure valuable agreements, primarily in the telecommunications, media and technology."
iam 1000
"Joacim Johannesson is praised for his outstanding expertise and service."
Legal 500
"Joacim Johannesson is very commercial when looking to solve problems - he is hands-on."
Chambers Europe
"Clients appreciate Joacim Johannesson's negotiation skills in contractual agreements, and his ability to understand complex business matters."
Chambers Europe